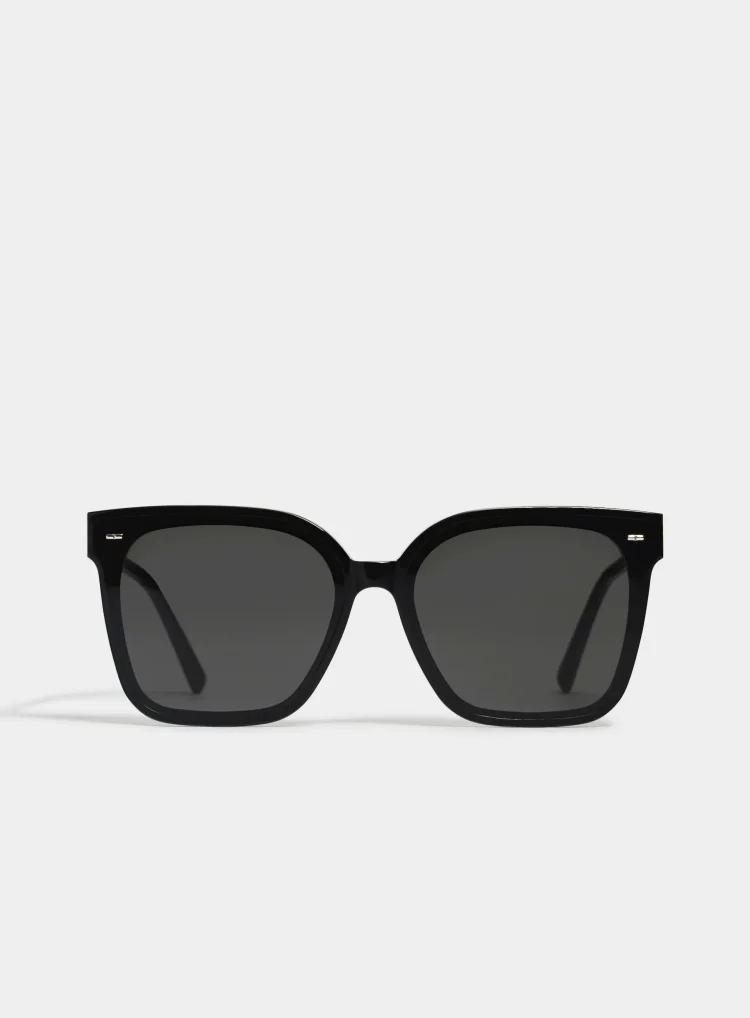 Sal 01 is an oversized black square Flatba frame. The angled corners of bottom and linear design of the top merge together to perfectly blend the frame front. The 99.9% UV protected black Zeiss lenses are accentuated with a metal detail.
• New Gentle Monster logo
• Horizontal metal bar detail
• Oversized square Flatba frame
• Frame Front: 145mm, Frame Side: 147mm
• Lens Width: 63.7mm, Lens Height: 52.2mm
• Manufacturer: IICOMBINED CO., LTD.
• Country of Manufacturer: China
• Importer: IICOMBINED CO., LTD.